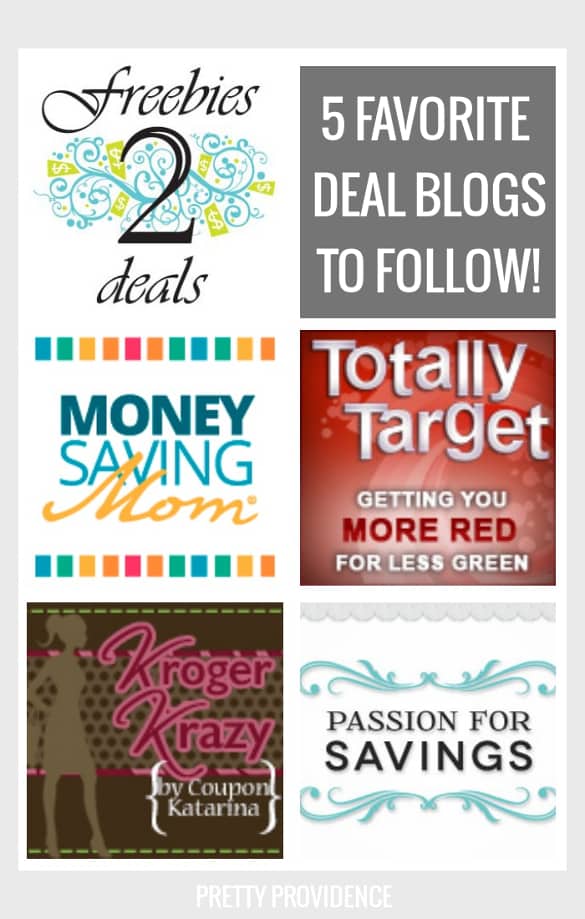 OUR LATEST VIDEOS
A few years ago when I got super into couponing, part of it had to do with the amazing blogs I found that laid it all out for me. They posted deals and coupons multiple times a day. All I had to do was hop onto one of them, see what was on sale or free that day, print a few things off and head out! They helped me save a ton of money. I still check some of these blogs regularly, but some of them were local to Utah and since I've moved I've found others that are more relevant to me, and they all happen to be pretty applicable to everybody. I don't do a ton of couponing these days but if I see that something is free or almost free I do print that off and I save at least a few bucks on each grocery bill thanks to these fine bloggers. I thought today I should share the wealth in case any of you are looking for great deals! And really, who isn't? 
One of my first blog loves, Money Saving Mom started off as mainly a coupon blog but now it's evolved into much more. It's an all-around home economy blog with a focus on saving money, staying out of debt and living a healthy and balanced lifestyle. Crystal, the woman behind the blog, is super inspiring and has a lot to do with why I started this blog with Jessica. A few months ago they even shared one of my free printables and I was a total fangirl on twitter about it. Anyway, my favorite posts here are the weekly store deals for Walgreens and CVS!
A recent find, Kroger Krazy is my most frequent look-up since moving here. I live within a stone's throw from like ten Krogers, and Katie (the author) has this awesome "Free at Kroger" feature that I have to check before every trip! What can I say, I love free stuff.
This is pretty self-explanatory, but ALL THE TARGET DEALS! I like to check this out, load up my cartwheel app and print off a few coupons here and there. My two favorite features on this blogs are the "cheap finds" and "price cuts" sections. I like to skim through and see if products I regularly use are on the list, and when they are I stock up!
This blog posts freebies on freebies on freebies. Nearly every free offer in the land is posted on Freebies2Deals. I like to check this out here and there and I often find out that some restaurant is offering a free sample or what is free with coupons at Walmart. Anyone who alerts me of free frozen yogurt is good in my book.
Passion for savings is rounding up the deals all day every day! They share sweet grocery deals, coupons and sales at retail stores, freebies and the like. I love that it's a little bit of everything, and especially love that the design is clean, white and pretty easy to read. Not trying to bash other deal bloggers but most of them can get looking busy, because well, they have to jam pack the info in! But this one is super easy on the eyes and of course, the wallet!
So there you go. My five favorite deal blogs, exposed! I also recommend finding a couple good deal bloggers that share local stuff in your area, because a) they can share stuff about smaller businesses and we all like to support those don't we? and b) we don't all have the same stores that the bigger, more national-focused deal bloggers are posting about. So it'll do you wonders to find a great local deal blogger! When I moved to Houston the first blog I found and fell in love with was Houston on the Cheap, it's got deals for local places and free fun stuff that is going on around our city and I still check it at least once a week.